CHIROPRACTOR
Ewa Beach HI
Welcome to Cornerstone Community Chiropractic located in Ewa Beach. Chiropractic is one of the most amazing healthcare professions, but very few people understand what it's all about. This article is here to help you gain a basic understanding of how our Ewa Beach chiropractors can help you and your family.
Foundational vs Traditional Chiropractic
To understand what makes Cornerstone Community Chiropractic (CCC) unique, we must first discuss conventional chiropractic. The goals of conventional chiropractic are typically decreasing muscle spasm, increasing range of motion, and temporarily reducing pain.
Most conventional chiropractors on Oahu are EXCELLENT at obtaining their goals of managing many secondary conditions (symptom), however our objective is different.
At CCC Chiropractic, we focus on Foundational Correction
Your spine and nervous system are the foundation of your body and health. If you imagine your body as your house, what do you think would happen if your foundation had shifted? Floors begin to creak, drywall may crack, and windows wouldn't open smoothly. You can put another nail in the floor and spray some WD40® on the window, but these problems would continue to return until you addressed the cause – the foundation.
In our office we detect and correct Foundational Distortions in the spine and nervous system. These foundational distortions are the underlying cause of many secondary conditions (or symptoms). By correcting these distortions we are able to address the cause of the secondary conditions, leading to a lasting change.
CORNERSTONE COMMUNITY CHIROPRACTIC
A CHIROPRACTIC TEAM YOU CAN TRUST
At Cornerstone Community Chiropractic our chiropractic team is ready to meet with you to discuss your needs. We will help to design a program that is right for you. We look forward to meeting you.
HOW TO FIND A CHIROPRACTOR IN Ewa Beach
This guide will help you find the best chiropractic clinic in Ewa Beach for you. When most people in Ewa Beach decide they need a chiropractor, they end up doing a search and just picking someone at the top.
Being at the top of Google for the chiropractic search does not necessarily mean they are the best chiropractor for you. Follow the steps below to make sure you are picking the right chiropractor for you.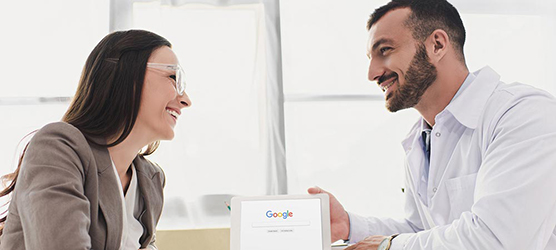 Time Needed: 5 minutes
Total Cost: USD 0.00
4 EASY STEPS TO FINDING A CHIROPRACTOR IN Ewa Beach
Step 1: Open up a Google search
You will want to type one of the following in the search bar:
Chiropractor Ewa Beach
Chiropractor 96706
Chiropractor near me
Best chiropractor in Ewa Beach

Step 2: Review Their Website
The best chiropractors in Ewa Beach put as much care into their website as they do into the rest of their office. By reviewing their website you will get a good feel for the doctor and if they are right for you.

Step 3: Check Out Their Reviews
Check out the Google Business Page of a chiropractic clinic you are thinking about visiting. It is easy for someone to say they are great, it's a different story to get other people to say great things about you.

Step 4: Give The Office A Call
Now that you have a basic understanding of what the office is about. Give them a call to make sure they fit the message that their website and GMB have been sending. You will know in a few minutes whether the office is the right one for you.